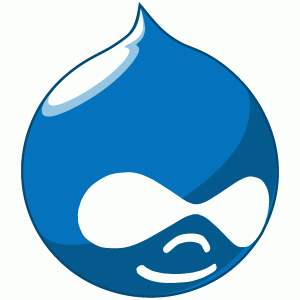 Drupal is open source content management system that provides building blocks for "community plumbing" which means it provides building blocks which allow web developers and web designers to develop complex websites that facilitate community interaction and growth. Drupal allows individuals and communities alike to interact with each other and the rest of the web and promote their ideas, products, and brands. Today, thousands of individuals and organizations use Drupal for different kinds of websites.
Free you say, tell me more!
Drupal is an open source content management system (CMS) that can be distributed and deployed using a free, open source GPL 2 license. With commercial content management systems you pay for both licensing cost and development and support costs, with Drupal or other open source software you only pay for the cost of developing and supporting your site – you don't have to fork over a yearly amount to license the software to continue to use it. Drupal is supported for one prior version, meaning if you get a site for Drupal 7 today, it will be supported until Drupal 9 is released. Drupal is usually secure enough that it is very likely that your Drupal 7 site will continue to work securely even after that version is no longer supported.
A developer friendly content management system
Drupal is one of the more recent trends in web development and web design. It allows development of web sites that conform to the highest web standard (W3C) while at the same time appearing visually appealing. Among various content management systems, Drupal is a developer's best friend. Drupal provides clean APIs that allow developers to do almost anything. Therefore, one of our specialities is Drupal-based web development.
Drupal and CiviCRM: a marriage made in heaven
CiviCRM is a web-based, open source, Constituent Relationship Management (CRM) software geared toward meeting the needs of non-profit and other civic-sector organizations.
Drupal is a great companion for CiviCRM because it allows CiviCRM developers to build very useful multi-user communities for non-profits. CiviCRM allows for management and constant contact with your constituents whether they be patrons, members or volunteers. In addition, Drupal's social networking features help your community come together online without compromising their privacy like using other venues like Facebook.
Learn more about our CiviCRM services
Complexity and Price
Since Drupal provides building blocks for website development and website design, it can pretty much do anything — but at a price. One big problem with Drupal is that it's a complex piece of software and as such it often requires a budget to match. However, we provide cost-effective web development and support for Drupal-based websites to Calgary and surrounding areas.
Dapper Drupal can create…
Social Networking Sites
Question and answer communities
Community web portal
Corporate web sites
Discussion sites
E-commerce application
Intranet application
Personal web sites or blogs
Resource directories
Dexterous Drupal features include…
Blogs and journals
Collaborative authoring environments
Content Management System
File upload and download
Forum and message boards
Newsletters and email blasts
Picture and galleries
Podcasts and audio hosting