What is Joomla!?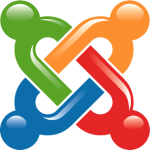 Joomla is a content management system which has become a preference among many web developers. Indeed, its advanced tools and features have made it an industry favorite. Whether for a simple and small website or a complex and large one, Joomla! is able to cater to your website needs.
Why Joomla!?
Web developers choose Joomla for three reasons. It is easy to use, highly customizable, and cost-effective.
First, Joomla is easy to use. It utilizes user-friendly language that allows users to easily perform tasks such as addition of content, editing and modification of content, and deletion of content. Moreover, the user can customize its appearance to suit his or her preferences. Through Joomla!, multiple users can also manage the website using their Gmail, OpenID, or LDAP accounts.
Second, Joomla! is customizable. It can be used in multiple languages, and can also support multi-language websites. Scalability is also not an issue with Joomla!. Through this software, websites can be extended as users wish. Users can also choose from and create templates and themes for their website, to suit their taste. On top of these, it also offers a wide array of tools and widgets that users can add to their websites. These include:
Audio
Directories
Download managers
E-commerce
Event calendars
Forums
Newsletters
Online surveys
Photo galleries
Video galleries
Wikis
Last but not the least, Joomla! is cost-effective. The application is free, and thus there is no need to pay for licensing fees. Furthermore, the production and maintenance of websites created using Joomla! have proven to be cheaper than websites created using other software. Joomla! also offers add-ons and features that are especially useful for marketing and communication needs, giving its users more than what they pay for. For example, it is search engine-friendly, allowing companies and organizations to maximize their search engine optimization, ultimately allowing them to rank better on search engines and gain more hits.
Why hire a Joomla Developer?
While Joomla! is easy to use, it is still recommended for organizations to hire Joomla developers for various reasons.
First, Joomla! web developers are trained specifically to use Joomla!. Thus, they are able to maximize what the application has to offer, compared to first time users. Furthermore, they are also trained to develop websites. Thus, they have gained the understanding of what an appealing, organized, and valuable website is like, which is important in creating a website on your own.
Second, Joomla! web developers are able to customize your website to your needs. If you wish to integrate advanced features on to your website such as shopping carts and online check-in systems, Joomla! web developers can do these for you.
Lastly, Joomla! web developers are part of a global community and online support. They are informed of the latest updates, templates, and codes that can be beneficial in developing websites using Joomla!.
At an affordable fee, not only are you able to obtain services from well-trained Joomla! web developers, but you also get Joomla! for free.
Why choose Etopian Inc.?
Etopian Inc. is a trusted Joomla! web developer. There are various reasons as to why organizations choose Etopian Inc.. First, we have developed complete web-based marketing solutions with Joomla!. Second, we offer our customers more services for Jooma Development, vis a vis our competitors. Third, we share our Joomla! expertise with our clients by means of self-authoring documentation. This will allow them to effectively manage their Joomla-powered websites. Lastly, but offer a vast array of appealing designs that our clients can choose from.