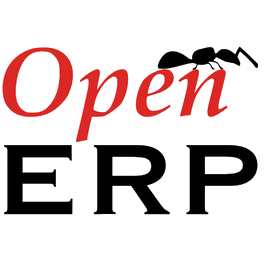 OpenERP is a free, web-based, open source, Enterprise Resource Planning package used for management of business operation. To put it simply it's like Simply Accounting or Quickbooks on steroids. OpenERP is considered one of the best open source business management solutions in the world. It has an extensive network of developers and implementers all over the world because of its large offering of modules that tackle many different aspects of business operations.
OpenERP caters to many needs of an organization out of the box and yet has the flexibility to be custom tailored to serve the needs of your company. OpenERP installations are conducted by our knowledgeable experts who implement and then educate on how to make OpenERP an effective tool to improve your operations.
Some important features that OpenERP offers include: Document Management, Productivity, Logistics, Project Management, Human Resources, Accounting, Stock, Manufacturing, CRM and Sales Management.
OpenERP gives some of the best solutions to the worst nightmares a company faces by providing extensible modules that help solve problems being encountered, in the process eradicating many obstacles to a company's growth. Currently, there are more than a thousand modules available to serve you and your company's needs.
What can I do with OpenERP?
OpenERP is a full suite of business software, including the following modules:
Accounting: Record your operations in a few clicks and manage all your financial activities in one place.
Application Builder: The OpenERP application builder lets you customize every module of OpenERP directly from the web interface without any development required.
CRM: Track leads and opportunities customized your sales cycle, controls statistics and forecasts and marketing campaign automation to improve your sales performance.
Human Resources: The module is for personnel information management, leave, time tracking, attendance' expenses, payroll, periodic evaluations and recruitment.
Invoicing: Create and supervise your entire supplier and customer invoices.
Manufacturing: Plan and control your supply chain through different applications in the Manufacturing module.
Marketing: Marketing campaigns can help you automate email and email sending, qualify leads and encourage customers to contact the right department.
Point of Sale: The OpenERP touchscreen point of sale allows you to manage your shop sales. It's fully web-based so you don't need to install or deploy any software.
Project Management: Keep track and manage your projects using tasks for short term project execution or plan phases for long term planning.
Purchase: Create and track your purchase orders, manage your suppliers' info, control your products reception process and check suppliers' invoices.
Warehouse Management: An inventory management system to easily manage complex needs: tracking stocks of suppliers/customers, full traceability, accounting links, and more. OpenERP supports multi-warehouse management based on hierarchical locational structure.
Because OpenERP is open source and backed by a large community, you can take advantage of more than 700 OpenERP modules on the OpenERP Apps website. These applications extend functionality of the ERP software and provide more business apps for things like manufacturing, localization, project management and more.
The other benefit to users is that you do not need to use all the business apps. You can choose only the modules that you need for your business from the suite (e.g. just CRM or CRM and invoicing). This keeps your OpenERP tidy and less overwhelming if you do not need all the business apps. You can add additional modules (at no cost) as you need them.
Perhaps you want to improve your company with OpenERP but are hesitant? Well, the good news is that we can make OpenERP work for you because of our exposure to many different clients in various sectors of industry. Combining our consultants with our expertise helps us deliver excellent solutions on budget and on time.