Gnosis is currently under development, please subscribe to our newsletter using the form on the right and we will contact you as soon as it is released.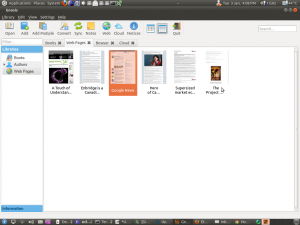 Gnosis is a free e-book manager and convertor designed as a compliment to Calibre. It is written in C++ using the Qt4 Toolkit. It is different from Calibre in that it makes a few different design decisions than Calibre. Where Calibre attempts to take complete control over your books, Gnosis gives you control over your books. Gnosis further attempts to take a different direction in terms of its UI, providing a more user-friendly, aesthetically-pleasing experience than Calibre.
Gnosis does not attempt to reinvent or rewrite Calibre's programming, instead calling Calibre to do many of the tasks that Calibre already does… We hope in the future to rewrite slow aspects of Calibre, naively in C++; but leave the rest of the job to Calibre which Kovind Goyal has obviously put a lot of thought into and we're grateful for that.
In addition to the standard features of mangaing books, Gnosis also includes an internal browser. The browser allows you to convert any web page to PDF and store in Gnosis.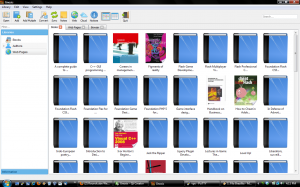 Gnosis allows provides multi-client syncing and cloud services which allow you access your books anywhere.