Productive Peach is currently under development, please subscribe to our newsletter using the form on the right and we will contact you as soon as it is released.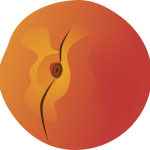 Productive Peach automatically takes screenshots of your desktop and tracks your productivity. It takes a different approach towards tracing your work habits and billing your clients.
With Productive Peach you always have proof that the amount of hours billed are the actual amount of hours worked — and if you're stretching the truth a bit you know that as well. So you can essentially bill every single hour no matter what.